Festival

DAILES THEATRE FESTIVAL 2022
The largest professional repertoire theatre in Latvia, offering the best performances of the season with English subtitles.
What we're proposing with Dailes Theatre Festival 2022 is a celebration of the best of our performances of the last two seasons, highlighting those that we've created together with guest artists from Europe.
Dailes Theatre Festival 2022 represents the first step towards our goal of working in a broader Central and North European context.
The idea of Dailes Theatre Festival was born from our wish to amplify our voice on the international European stage. We're working on turning our interests and ambitions into a systematic process. To bring European theatre ideas to Latvia and to show European theatre from Latvia to an international audience.
Viesturs Kairšs, Artistic Director of Dailes theatre
Our vision is based on our belief that our audience is not just from Riga or even Latvia – our audience could just as easily be people who've come from Vilnius, Prague, Berlin, or London.
Riga has always been and continues to be a metropolis of the Baltics – a beating heart at the center of many different creative currents.
PROGRAMME
Tuesday, 31 May, 7pm
IN THE SOLITUDE OF COTTON FIELDS
by Bernard-Marie Koltès, director – Timofey Kulyabin
Wednesday, 1 June, 7pm
BAD ROADS
by Natalia Vorozhbyt, director – Tamara Trunova
Thursday, 2 June, 7pm
ROTKHO
by Anka Herbut, director - Łukasz Twarkowski
Friday, 3 June, 7pm
SMIĻĢIS
by Māra Zālīte, director – Viesturs Kairišs
Saturday, 4 June, 6pm
RHINOCEROS
by Eugène Ionesco, director – Ildikó Gáspár
By Bernard-Marie Koltès
Director – Timofey Kulyabin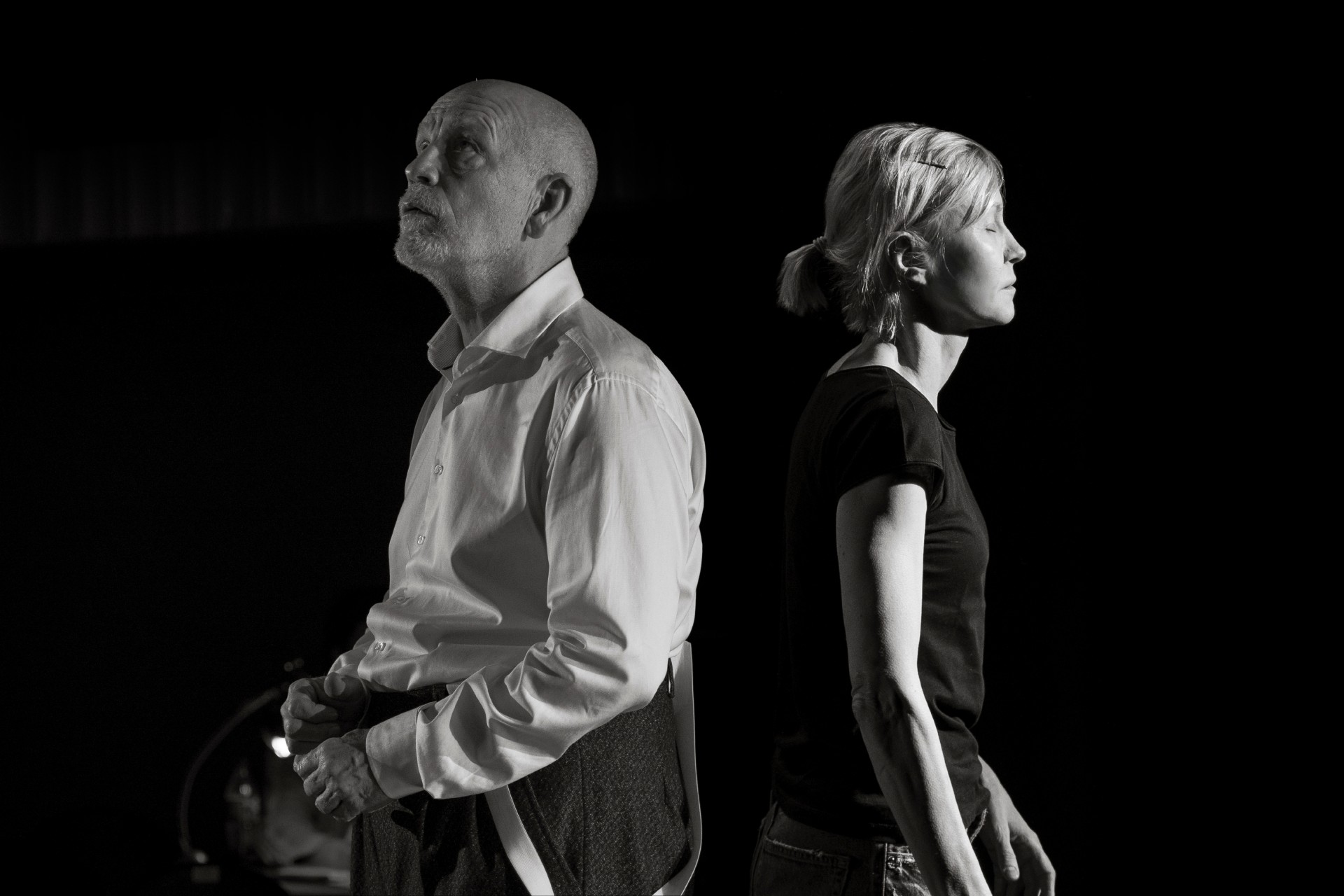 A unique opportunity to witness two stars – Hollywood actor John Malkovich and the great Lithuanian actress Ingeborga Dapkūnaitė perform in Bernard-Marie Koltès play "In the Solitude of Cotton Fields". One of the most prominent Russian theatre directors today, Timofey Kulyabin said of the performance: "In the year 2022 themes of forbidden, unspoken and unavoidable attraction have to be developed differently. We are devising a performance about a secret desire that is culpable, a desire any society would find criminal."
By Natalia Vorozhbyt
Director – Tamara Trunova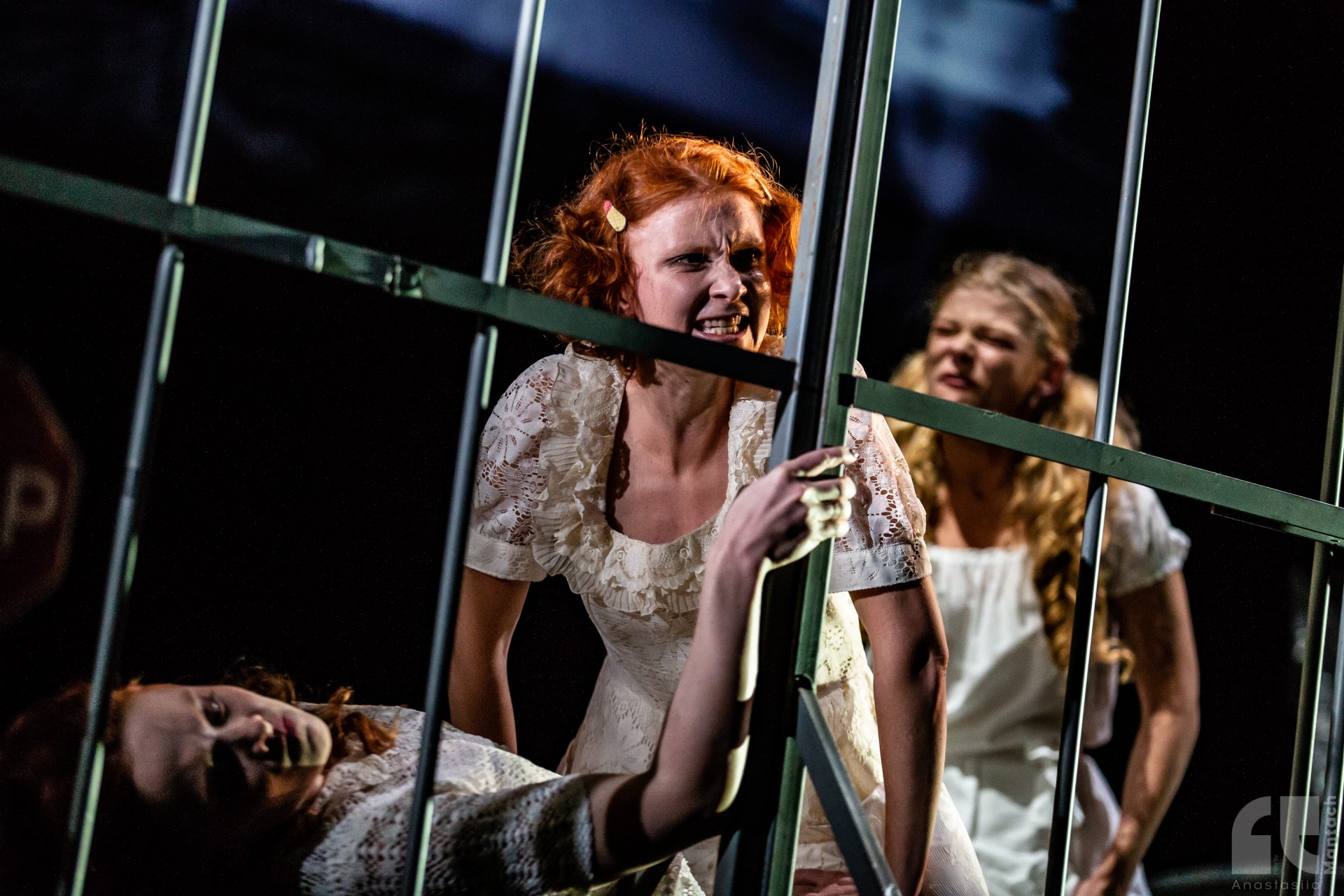 Bad Roads, is a touring performance by one of the most progressive theatres in Ukraine. The performance was rated by Kyiv theater critics as the Best Performance 2018. This play was first performed Upstairs at the Royal Court Theatre in London, on 15 November 2017. The performance has gained great popularity in Europe and after Riga will travel to Munich and Berlin. Bad Roads features six stories about the relationship between women and men, aggravated and distorted by the war, and about the fractures that will never be healed.
"A powerful play… A metaphor of the hard emotional ways that women choose during the war. Vorozhbyt becomes the Ukrainian Sarah Kane", "The Guardian"
By Anka Herbut
Director - Łukasz Twarkowski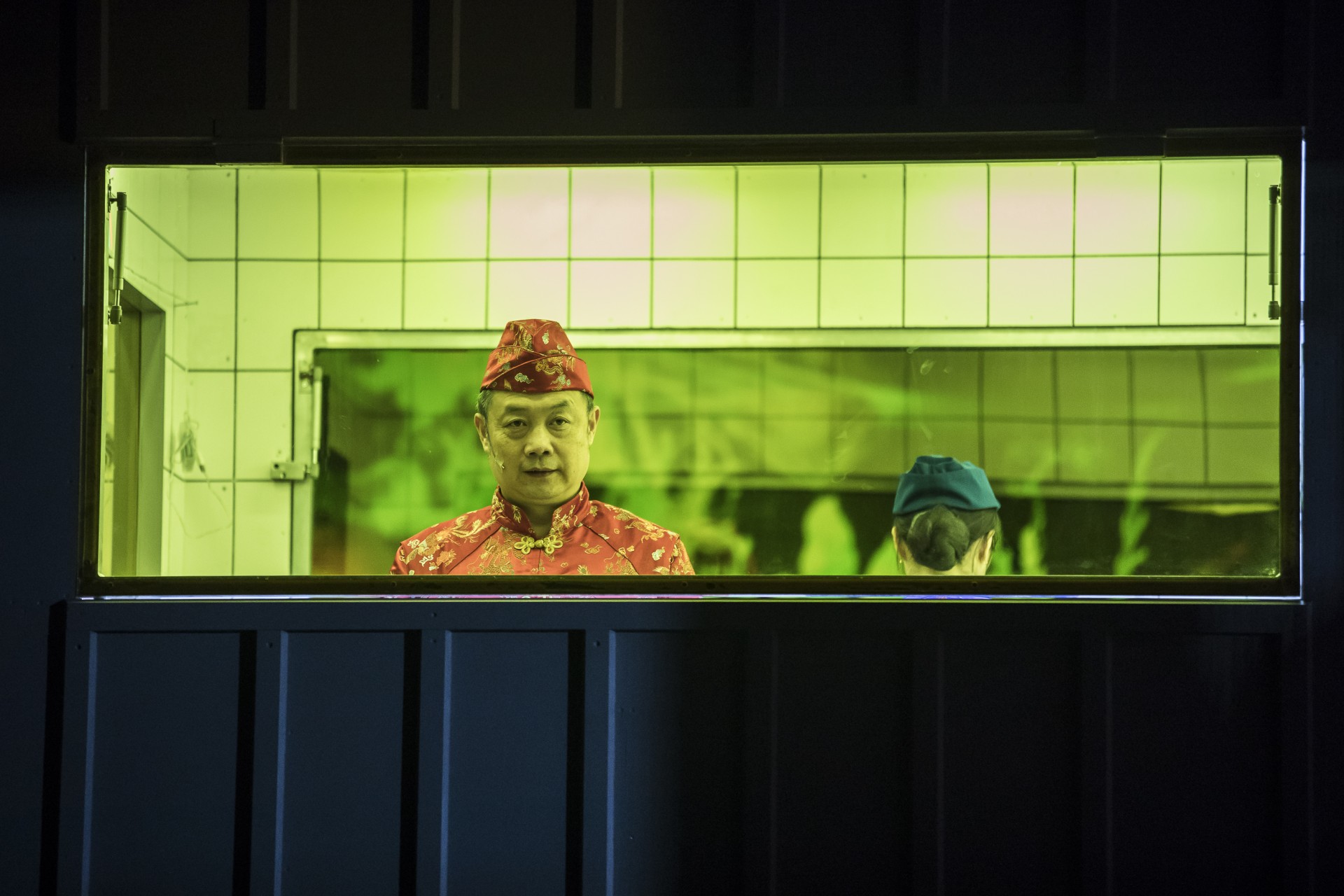 There is a deliberate mistake in the title of the performance. This visually grandiose show is both hypnotic and powerful, and focuses on the relationship between the art market's millions and the genius of artists, the art buyers, and their brilliant frauds. This is the most technically difficult performance yet to be shown on Daile's stage. Critics have already noted the performance as the event of the season – and not just locally. The director Łukasz Twarkowski, one of the most challenging young Polish directors currently working in the European theatre world, has gathered a big international team for "Rotkho" – from Poland, Germany, France, China, and Latvia.
"Something I haven't really seen before or ever experienced, something like discovering new colors… well, it's really good, really good", Toms Čevers, "LSM.LV"
By Māra Zālīte
Director – Viesturs Kairišs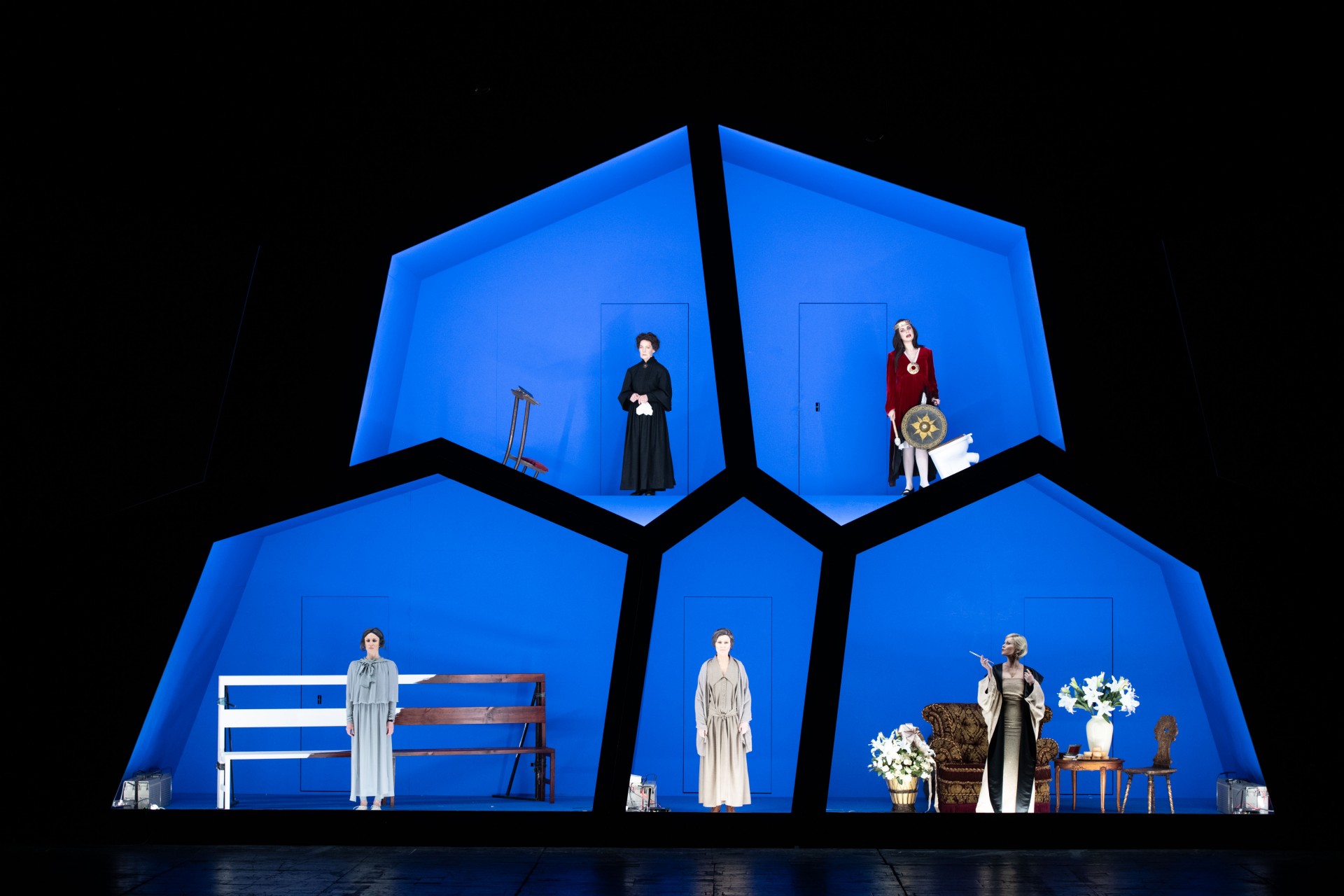 This performance has won critical acclaim as the best play in Latvian theatres in 2020/2021. Smiļģis is one of the most prominent personalities of Latvian theatre history, surrounded by many myths and legends. His life was dominated by the need to steer his theatre through challenging and changing times. It might have been his phenomenal talent or his uncanny ability to adapt to different periods or perhaps the women in his life that in turn adored and saved him. It's a story about a man who throughout his life was celebrated and acclaimed, only to be left alone and unwanted at the end of his life. Smiļģis is played by six performers at the same time. This has been the best-selling performance in Dailes theatre in the last season.
""Smiļģis" is an ambitious, surprising, effervescent, unpredictable, performance in which you can really feel the director's complete sense of freedom", Dita Rietuma, "Diena"
By Eugène Ionesco
Director – Ildikó Gáspár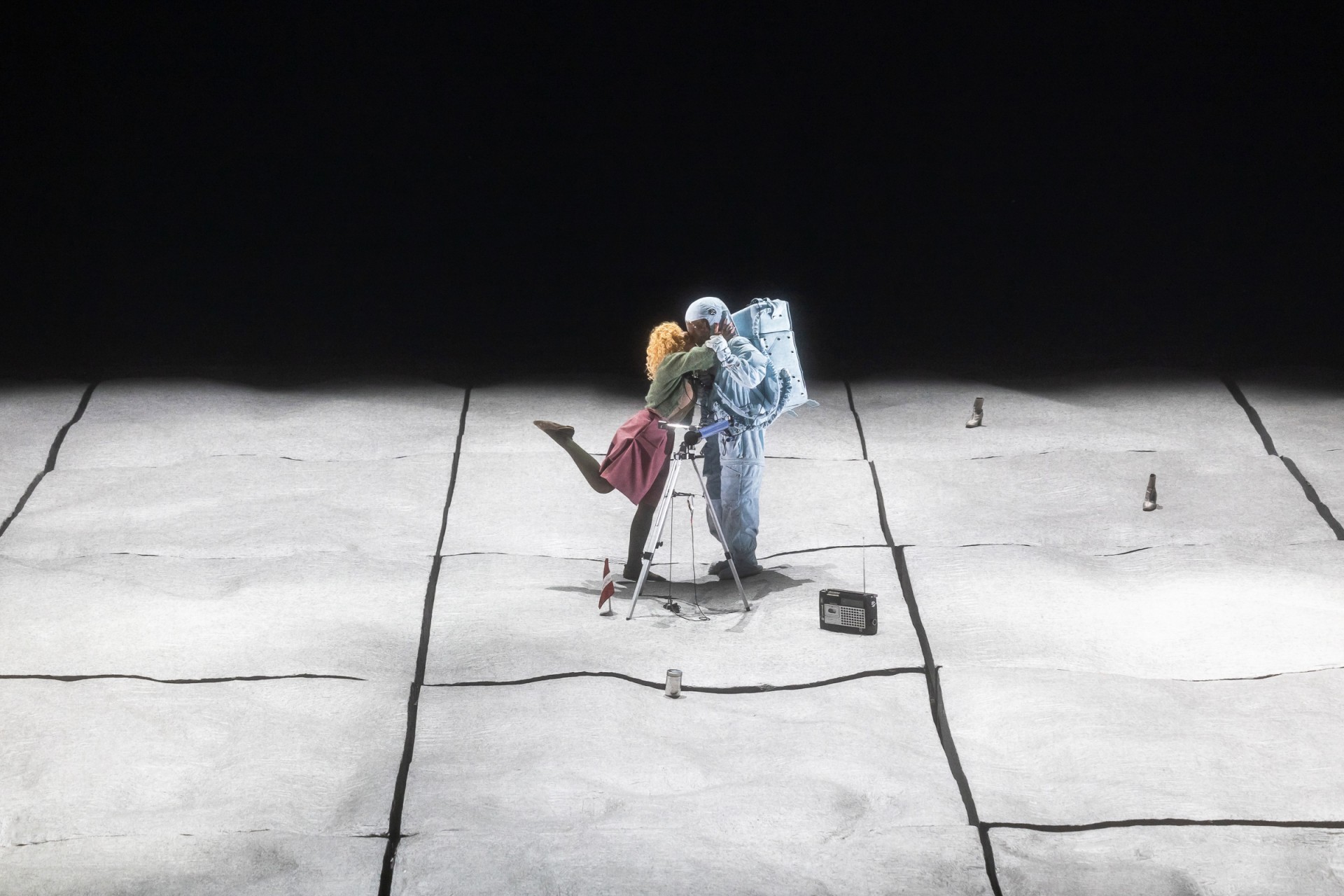 The Hungarian director Ildikó Gáspár, well-known in Europe, has staged the comic absurdist drama Rhinoceros, written in 1959 by the world-famous author Eugene Ionesco. The play has not lost its relevance even today. It is about the ability to stand up for one's individual point of view, and about how and why we side with the majority.
The performance introduces unusual scenographic elements that transform the stage in front of the audience and has been recognized by critics as the best of the season. The team of creators has drawn inspiration from comic strips so the performance of the actors also takes up the characteristics of a caricature, which turns into a stylish and witty theatrical experience.
""Rhinoceros" as a performance is a theatre of adventure. Surprising, distinct, rebellious, funny, topical, and self-evidently expensive", Līga Ulberte, "Diena"
BOOKING INFORMATION
When booking tickets the best view for reading sub-titles will be from row 7 and further behind.
Box office of DAILE Theatre
75, Brīvības Street, LV-1001, Riga, Latvia
Phone: +371 67279566
Box office working hours
Monday – closed
Tuesday – Friday 12pm – 3pm; 3:30pm – 7pm
Saturday, Sunday – 2h before performance
Ticket reservations
+371 67294444
dailesteatris@dailesteatris.lv
Tickets online
bilesuparadize.lv
Other box offices
Tickets also available at "Biļešu Paradīze" box offices all over Latvia.
Ticket reservation and tickets with bank transfer +371 90002000 (cost per call €0.69)